Renowned photographer and artist Barbara Davidson has utilised the on-board safety cameras of the new Volvo XC60 to create a special collection of photographs, capturing life on the streets of the Danish capital Copenhagen from a fresh perspective.
Davidson's photographs were first exhibited at Canvas Studios gallery in London's Shoreditch this week and the exhibition will travel to other countries during 2017.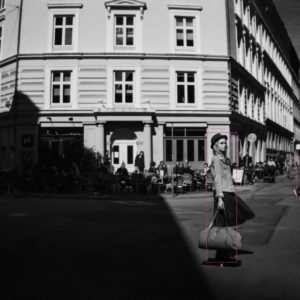 A multiple Pulitzer Prize-winner, holder of an Emmy Award and a former staff photographer for the Los Angeles Times newspaper, Davidson chose to work with Volvo Cars based on her own history with the brand.
She said: "I have a very personal connection with Volvo Cars. When I was a teenager I was involved in a serious road accident where the car flipped over which, in normal circumstances, would probably have proven fatal. I was told later that I had survived because of the car I had been travelling in – a Volvo.
"The collection does two things. Firstly, it is a snapshot of European city life in all its glory; secondly it also highlights the complex environments that we live in. It is thanks to the cameras and other on-board sensors that cars like the Volvo XC60 make modern city life safer for pedestrians and other road users."
The campaign and online engagement strategy was created in collaboration with REDPILL and Mindshare, following the success of prior collaboration, 'Prologue'.
Liam Corrigan, director at REDPILL, said: "It's fantastic to be involved in a uniquely creative campaign that has an important road safety measure at its heart. It's the type of content that our influencers and their audiences genuinely care about."
The content is already trending in the UK and France, with activations running in wider Europe.