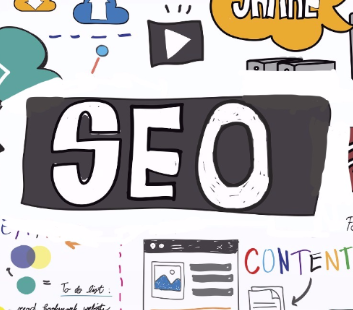 SEO is the digital marketing tactic of increasing a websites visibility within search engines. SEO stands for Search Engine Optimisation, that is you make sure that your website is correctly optimised and targeted to drive high value organic traffic to your website from search engines.
If a website is correctly optimised to target valuable keywords and phrases important to your business it will rank more highly for them within search engines. The higher you rank, or the more keywords that you rank for will scoop you more or a greater share of the traffic generated by those terms.
There are many reasons why should you SEO your website. But we can summarise them into 4 broad categories.
Increased Traffic:
The process of SEO'ing your website's main goal is to increase relevant traffic arriving at your site. If you are into your analytics you'll probably already know that organic traffic arriving at your site is already the greatest stream of traffic finding your business online. As part of an SEO audit and in turn strategy a Freelance SEO Consultant or agency will identify these rich veins of traffic and focus the websites strengths on them. Another role of the SEO is to find new streams, targetable streams of traffic and in turn customers. Ultimately the end game of an SEO is to increase traffic arriving at the website.
Cost effectiveness:
SEO is so cost effective, once it gets going. Be aware that it does take a few months to really take off. We see SEO as the lumbering giant of the digital marketing strategy. Where social media delivers relatively low volumes of traffic or paid search (particularly in some sectors) can be very expensive, SEO generates volume. Lots of traffic! Highly relevant traffic and once you have achieved these levels of traffic it doesn't turn off when you run out of budget. An effectively optimised website will deliver traffic 24/7 and is always available for your customers to find.
Site Usability:
Customer experience is a big factor in SEO. Google (via your Google Analytics data) is always assessing the experience of a websites visitor once they land on a particular website. Google only wants to deliver the best results, not only the best in terms of relevance but the best in terms of experience. If you do not have a mobile website, you will not rank in Google's mobile search. From finding broken links to dead end pages, speeding up the site or creating mobile accelerated pages, part of the SEO process is to improve the usability of your website. Obviously this comes with other benefits too, your conversion rate will improve and your customers be happier. A good SEO consultant will make sure that your site is easy to use and improve metrics like conversion rate as well as rankings.
Greater ROI:
As we have already mentioned SEO delivers volume. A good SEO will also have made sure that your site is easier to use and improved metrics like conversion rate. So with more traffic arriving at your site and it easier for your customers to convert than ever before it is easy to see that ROI from this channel can be excellent. Additionally, SEO is one of the most accountable digital marketing tactics, every visitor, lead or sale can be tracked and attributed to its source. SEO is one of the most efficient means to deliver high value traffic and in turn sales or customers to your website.
If you are looking to improve the visibility of your website online and increase your organic web traffic you should contact an SEO consultant. SEO should be the foundation of your digital marketing activity. Site audits are usually free of charge and potential volumes and value forecastable. So why not get in contact with an SEO consultant and see what traffic they could generate for your business!
Article by Paul Lymer. Paul is a Freelance SEO Consultant and founder of Improve Marketing.