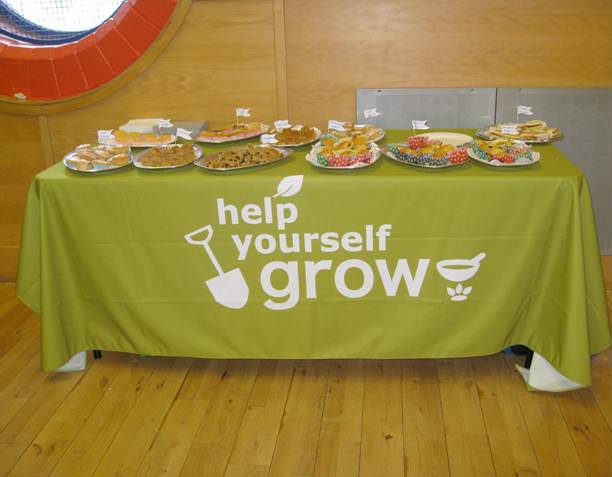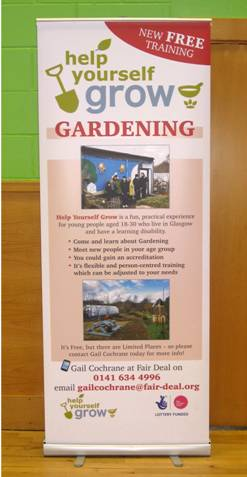 Adamson Design have supplied branded kit for a Glasgow social enterprise called Help Yourself Grow, which trains young people with learning difficulties to develop skills in Gardening and Cookery.
The project is enthusiastically run by Fair Deal in Castlemilk, the Provost of Glasgow is a supporter of the project and gave a speech at the launch.
Barry Adamson spoke to us after the launch event:
I'm delighted to have supplied this Fair Deal project with HYG-branded aprons, caps, exhibition tablecloths, hi-viz waistcoats, rain-suits and custom portfolios, as well as having designed and printed their flyers, posters and roll-up banners. Please get in touch with me if you need custom branded items for your social enterprise.