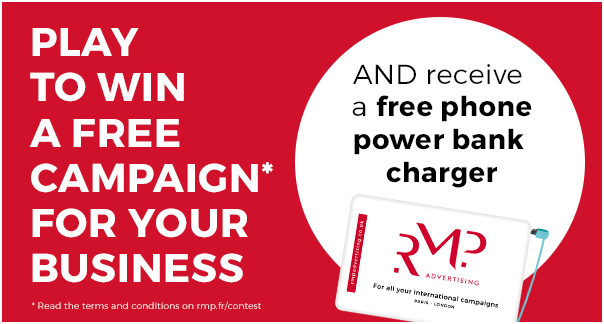 Win a free campaign!
RMP Advertising, a communication agency specialised in international campaigns and digital communication is launching a contest for businesses to win a free campaign.
AND everyone is a winner as we are offering every participant a phone power bank charger!
It's quick and easy. Click here to play and win.
Don't miss out, play now!
* The campaign includes one tagline, art direction, an email template, a GIF banner and a full page advert. Advertising space, mailing lists and fulfilment not included. Read the terms and conditions for more details.