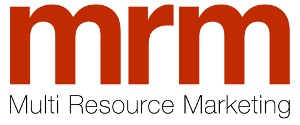 Award winning marketing services, handling and fulfilment business MRM has kick started its 2017 with three senior appointments within its management team.
Founding partner Peter Kerr takes on the new role of Executive Chairman following the acquisition of ex Howell Penny Client Director Marc Rigby as Managing Director. Chairman Mike Wood has now taken on the role of Strategic Director.
The appointments cap a successful 12 months for the business in which MRM were recognised with four IPM COGS Awards including the prestigious Grand Prix for their incredible work on the 2016 Sport Relief Campaign.
The Market Harborough business – now in its 24th year of trading – concluded an MBO last year following 5 years as part of the French based HighCo Group. It numbers the Department of Health, The Co-operative Group and British Gas amongst its 70 strong client base across a wide range of industry sectors.
Peter Kerr comments, 'Whilst last year was hugely exciting for the business, that success needs to be the platform for accelerated growth; the marketing environment in which we operate is evolving. We are no longer just a service company – we are a service agency offering a wide range of marketing solutions. And to ensure our business model is in line with the needs of the market, I wanted to bring some fresh skills into the company from the world of agency & brand marketing. Marc's background will help us augment our delivery capability and build the breadth of service we can offer to our clients. Along with Mike Wood, our former Chairman and M&A specialist, I will be devoting more time to exploiting some key strategic opportunities that we have identified in the market.'
Marc Rigby, who boasts Interfocus, IMP and Saatchi & Saatchi amongst his past marketing agency roles commented, 'I was astounded not only by the core traditional skill sets here but by the levels of digital expertise inherent within MRM. We are well positioned to deliver a wide range of marketing service solutions as both a strategic and tactical partner. I am looking forward to the challenge of blending our processes, data and people to help our clients connect their brands, products and services with their audiences.'