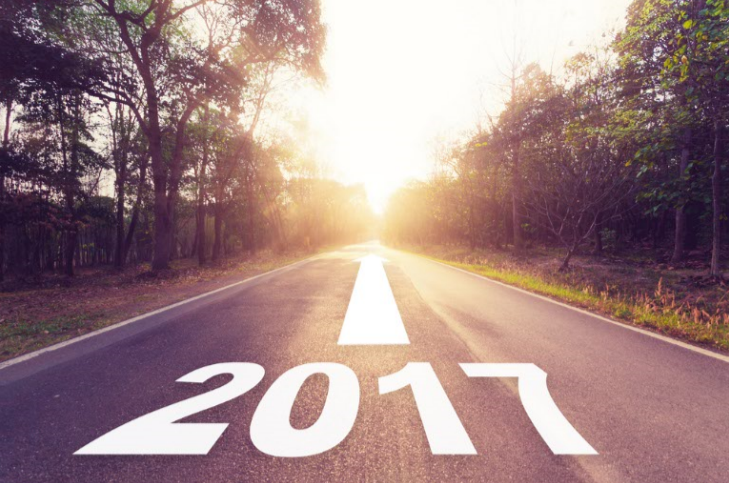 It's that time of year again when digital marketers around the globe are dusting off their crystal balls to create some predictions about the coming year. In this fast-paced industry, change is the only constant, and allowing your business to rest on its laurels when it comes to its digital marketing strategy could prove to be a recipe for disaster. So, whether you're looking to boost your social media success, work on your web design, kick your content into gear or choose d) all of the above, I've pulled together a few of the top digital marketing trends predicted for 2017 to give you a bit of guidance on where you should be focusing.
The year of the snap
Snapchat has undergone a compelling transformation this year. With 100 million daily active users, 70% of which are under 35 years of age and fit the prized millennial demographic, it's safe to say the platform has caught the eye of marketers all over the world. As well as recently changing its name to Snap, the company has fed the rising demand for moment-focused communication and live content whilst developing products that take messaging to the next level – video-recording sunglasses anyone? We are inclined to agree with Forbes who urge us to expect great things from Snap in the New Year, as well as lucrative marketing opportunities.
The automation of email
If you thought email was dead, you were sadly mistaken; it has simply evolved. Email marketing can be used to great effect – including promoting your content, driving action and capturing data from prospects and current customers. Research reported by campaignmonitor.com has shown that B2C marketers who leverage automation have seen conversion rates as high as 50% whilst automated email messages average 70.5% high open rates and 152% higher click-through rates than the usual business marketing messages. Automation is an efficient and measurable tool to communicate over email with contacts, but be sure it is configured to offer interactions that are as personalised, optimised and, above all, deliver as much value as possible.
Mobile-first world
For years, the digital marketing world has anticipated a shift to mobile-first users as smartphones become increasingly more capable and indispensable. After Google's revelation that more than half of all UK searches are conducted via mobile, they made it clear that there was a mobile-first strategy on the horizon. This year, AdWords dropped the right-hand side bar of ads on desktop to ensure that the search experience remained consistent across all devices whilst Google's favouring of sites that employ Accelerated Mobile Pages has forced brands to take note. We expect more developments this year – all in the name of mobile optimisation.
Video ads on the up
Next year video ad spend is set to increase globally by 20% and, according to cedato.com, is showing the 'fastest compounded annual growth rate of all digital categories (including social), at least until 2020'. YouTube revealed that the number of channels earning six figures each year on the platform has increased by 50% year on year. With consumers' increased demand for more vicarious experiences, we expect to see a rise in live video advertising, as well as a development in the video optimisation process.
Schema markup
Schema markup, for the uninitiated, is a code you weave into your website to inform search engines on what your site is all about, thereby boosting your chances of getting chosen as the best match with users' searches. It's set to be more important than ever next year due to changing user and Google trends, particularly as machine learning is now an important ranking factor with the search engine. Your website needs to be easy for a machine to interpret, and schema is the way to do this.
If you're looking for a helping hand with your digital marketing strategy in 2017, ID Cubed can help you keep your finger on the pulse. Explore the services we offer, or contact us today on 01225 866416.
Sources: