by Lee Ali – Founder/Managing Director of Expo Stars 

Engaging visitors and creating a positive first impression at exhibitions is a fine art, and when executed badly can have a huge negative impact on the exhibitor's ROI.
One of the most effective ways to attract and engage visitors at exhibitions is to outsource external booth staff from a specialist talent or staffing agency.
This process can either be an excellent investment helping Exhibition and Marketing Managers meet their ROI, or it can be the making of a bad nightmare, producing next to nothing for your hard-earned marketing dollar and causing you endless tension during the exhibition.
Based on our extensive experience of staffing over 3000 exhibitions worldwide since 2007, we would like to share with you the key criteria you need to consider, to select the right people for the right tasks, and manage them effectively during the effect to help you get the most out of your investment.
Please note that we use the term "booth staff" to collectively describe Booth Hosts/Hostesses, Brand Ambassadors, Spokesmodels, Narrators, Presenters, Emcees, Lead Generators, Sales Staff, Crowd Gatherers and Interpreters/Translators.
Choose the right staff agency to work with:
As an Exhibit Manager, it is important that you shop around and get the best value for money staffing option available, to meet your budgetary requirements; however, quality must not be compromised for the cheapest quotation. Going for the low cost option can often prove to be very expensive in the long term.
To select the right agency, you should be asking the following questions as a very minimum before settling on the agency to work with you:
If an agency is offering a very cheap rate to you, imagine what the agency will be paying their staff? Are the staff going to be motivated to work at your stand for an amount sometimes less than minimum wage?
A well-paid booth staffer means that they are motivated, happy and willing to go the extra smile to help you achieve your objectives.
What is the agency's staff selection process? Do they give you any options to choose the staff or do they send whoever is available on their database?
Always ask to see profiles of available staff and if necessary ask to interview them by telephone or even Skype video to determine if they are the right people to help you meet your objectives.
How many people do they have on their database and how do they recruit them? An agency that claims to have 20,000 people on their books does not always have quality measures at the top of their recruitment policy.
It is worth asking the agency what their recruitment criteria is so that you can determine if the quality of staff is important to them versus the quantity of their staff database.
What is the agency's back-up policy if the selected Promotion Staff go off sick or they do not show up?
A good agency will have an account manager on standby during the event to find you a replacement within a reasonable timescale should any emergencies arise.
Select the right staff for the specific tasks you need doing on the stand.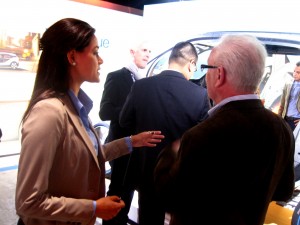 Exhibitors often make the mistake of selecting booth staff for their looks and first impressions based on their profile photos and images. Taking time to check staff credentials closely and interviewing prospective candidates can help you choose the right staff to fit in with your company brand, your internal staffing team and your objectives and key tasks.
There are four key tasks that can be executed by external staff at any exhibition stand are:
Hospitality
Proactive Attendee Engagement
Product Demonstration /Presenting.
Data Capture
As you would do for internal company recruitment, determine what kind of person you are looking for, what their role/objectives will be at the event and how they will work with your team. Communicate this to your selected agency and ask them to find you the candidates that fit your selection criteria.
The key criteria you need to consider before selecting your booth staff:
What kind of experience and qualifications does the candidate have?
If it is an international event, do they speak the right languages?
Does their physical appearance complement your brand?
Have they worked in your specific industry sector before?
What kind of personality do they have?
How long have they been working for that agency?
What was their previous feedback from any exhibition type work?
Book well in advance
If you are booking booth staff to deliver a marketing message and increase the footfall to your stand then why leave such an important task until the very last minute? If you want to execute a successful attendee engagement strategy, then you need to start preparing at least 3-4 months in advance.
By booking booth staff at the very last minute, you will have a limited number of staff choices, the staff will not have time to prepare, and you risk no-shows as there might be communication issues between you, the agency and the respective booth staff.
All the best staff are booked 2-3 months in advance. The very best professionals are booked 6-12 months in advance. So, get your orders in early!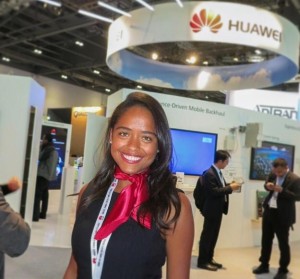 Provide appropriate staff training and briefing before the event.
To achieve positive results from booth staff you need to prepare them accordingly in line with your exhibiting objectives.
When you hire external staff, you need to provide them with a clear schedule or briefing document that contains clear objectives and tasks.
This schedule or briefing should be communicated to all selected staff at least 7 days prior to the event.
Schedule must contain detailed information about onsite contact names, dress code, objectives, job roles, exhibitor USP's, any promotions at event and your expectations from the staff. If there are scripts to be learned, then you should send these at least 1 month in advance.
Make time for a training/briefing session with your team 1 day before or a minimum 2 hours before the show starts. For presenters, you should arrange a rehearsal a day before the event.
Make the sales information simple and clear to understand– try to focus the booth staff on asking qualification questions to visitors to find out if your services are relevant to them, and give them 3-5 USP "Wow" statements to communicate to visitors. The key is to engage visitors in conversation qualify them and move them on to the next stage of the sales process.
Effective Onsite Staff Management
The key to a successful day on the show floor is to ensure that you manage the promotional staff on the stand in a motivational manner and create a positive working atmosphere. Just because they are external agency staff doesn't mean that you can shout at them, demean them, linger at them, try to chat them up, or be just plain rude to them. They are people too, with feelings, just like you. All they ask is for you to treat them with respect, and professional courtesy in a business-like manner.
You should treat external booth staff as part of your stand team; praise them for their hard work, and ensure that they get some breaks to recharge their batteries. A debrief them at the end of each day is recommended to ask for their feedback on how things went for them. They will see and hear things that your team may not be aware of on the show floor and can give you some vital
information about your prospects, customers or even competitors so you need to give them a platform to communicate these things to your company.
One of the biggest staff management issues at the booth/stand is promotional staff receiving directions from multiple managers present at the exhibition stand, these sometimes being contradictory directions to what they have been previously given. This causes confusion, misdirection and unnecessary tension between the booth staff and the exhibitor staff.
To avoid this issue, nominate just ONE internal person to be the main point of contact for all external staff to avoid any conflicts of interest and communicate this to all internal staff so that they know who oversees the promotion team to avoid any conflicts of interest.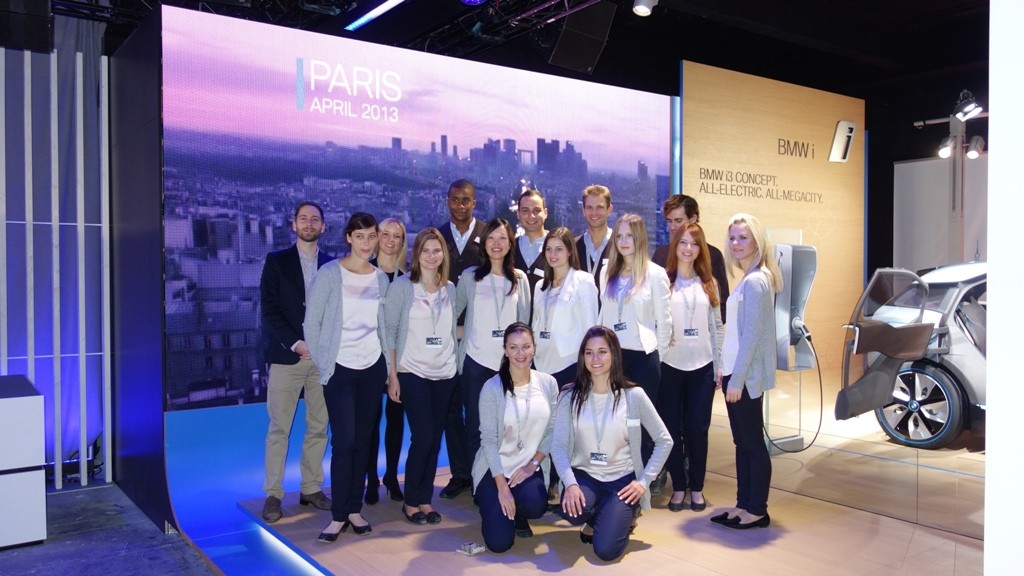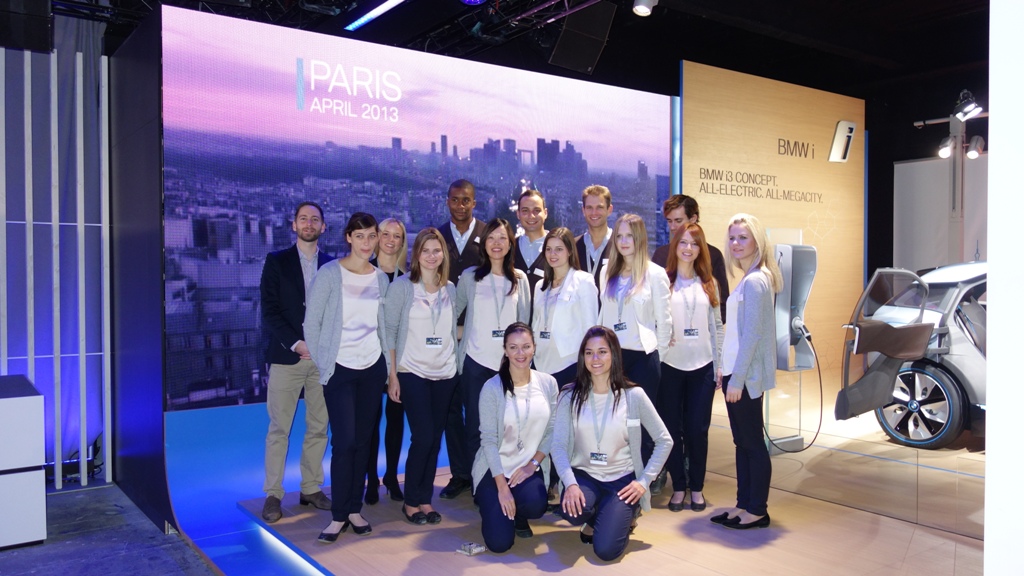 About Expo Stars:
Expo Stars is an exhibiting performance agency. We ensure your stand is staffed with highly trained, highly qualified, professionals who can not only make a positive first impression for your brand but also attract and engage the right people and pre-qualify them, so that your internal company staff can spend the time talking to real prospects.
www.expostars.com
info@expostars.com
Tel: +44 161 834 9478