It can be one of the biggest challenges and a vital part of any business marketing and sales strategy, how can you generate genuine leads for your business and stand out from the crowd?
Whilst there are countless ways in which to get started, using branded promotional merchandise has a proven track record for creating successful return on investment for your business or organisation.
Whether a start-up, corporate firm or charity organisation, promotional products can do wonders for your business and you will be amazed by the huge range available to choose from – with everything from old-school favourites like mugs, pens and t-shirts to more unusual items like payment fobs, wireless speakers and even drones!
Start a Sustainable Revolution in your Company!
More vital than ever and currently a hot topic the world over, offering sustainable and environmentally friendly branded products are a sure way to get your customers on board. Not only will it show that your business cares about the planet, they are also brandable promotional gifts that will be used again and again as your clients get to do their bit for the environment with ease.
A fantastic example is the innovative PLA coffee cup or plant cup – this sturdy and practical tumbler is made from 100% biodegradable plant materials including corn, cassava, sugar cane and sugar beet and has a 0% petroleum content – it's even microwave and dishwasher safe to boot!
Why not keep your clients dry and their conscience clear, with a customisable umbrella made from 100% recycled materials or, back in the office, there are hundreds of options out there for sustainably-made stationery which will always come in handy.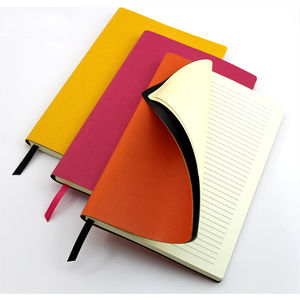 Go Postal!
According to a recent survey, 82% of people said that they went on to purchase a product or service from a company that gave them a free promotional gift – that's a fabulous return on investment!
So, avoid the email spam filters and send out a promotional item in the post – something tactile, light and cost-effective such as phone holders, web cam covers and screen cloths work a treat and prove useful items that your clients are likely to keep handy. What's more, every time they use that item they will be reminded of your business – it's win-win for everyone!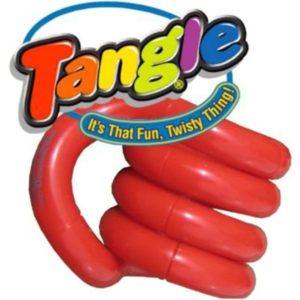 Stand Out from the Crowd
So you've heard of giving out pens or mugs to promote your business. Let's face it, most businesses do it – so why not think outside the box with some more unusual business gift ideas which will get your clients talking. One super-useful item that's a hit in Scandinavia and Iceland is a Buff Snood; a seamless multifunctional material that can be worn as a scarf, hat, hair band, mask, balaclava or Alice band – it's great fun as well as being pretty handy. Or why not try a Tangle or Puzzle Cube – times have moved on single the fidget spinner craze – so treat your clients to a new novelty and promote your brand while you're at it!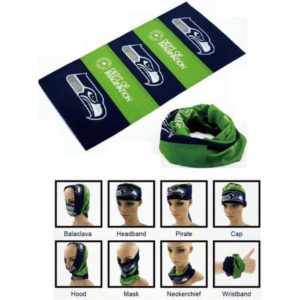 Keep it Useful
One of the most important things to remember when choosing a new promotional item is to choose something that your clients are likely to use and be genuinely interested in. Offer them something that they will want to keep in their drawer, car or bag for months to come and remember; every time they use it, the more they will become aware of your company and the more likely you are to get business from them. Items like stationery, car air fresheners and ice scrapers as well as USBs and card holders are all great options when researching your next marketing venture.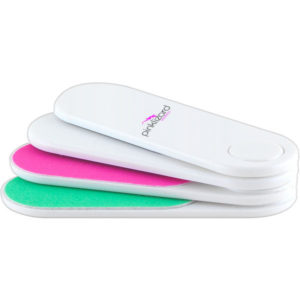 Industry Specific
Choose something thoughtful. For example, a hard-hat pencil sharpener for the construction industry or a nail file for a beautician. So, always think about your end user and your customer base and try to aim to keep it specific to that industry where possible. If you have a very wide client or customer base then choose items which are likely to be useful for everyone – such as mugs, pens or notebooks as they will still show of your logo and are likely to be used on a day-to-day basis. Just like in any element of marketing strategy, always keep your target audience in mind!