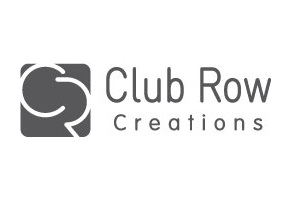 Are you worried about making the same mistakes as your competitors when it comes to choosing the most effective promotional product to market your business?
Are you scared of investing your time and money in a promotional product that does not perform the way you need it to?
Well fear not, I'm going to introduce you to the 3 golden rules of how to choose the most effective promotional products to market your business.
The first thing to remember is that we all make mistakes. If you keep choosing the wrong ingredients, however, the end result will stay the same.
You shouldn't be surprised, therefore, if your competition slowly starts eating into your share of profits.
So, I hear you cry, how do I choose the most effective promotional products? Well, read on…
Golden Rule No. 1
It's no. 1 because everything begins and ends with this. I am of course talking about quality.
Your customers will spot a cheap promotional item from a mile away, and this perception will stick to your brand. Do you really want to be known for being low-quality and cheap?
Change your focus from spending as little as possible, to getting the best quality products for your budget.
Spending just that little bit more can make all the difference.
For instance, check out this amazing new Max Brand Bluetooth Speaker.  (www.clubrowcreations.co.uk/products/max-brand-bluetooth-speaker)
Small but powerful, ergonomically designed to fit neatly on any shelf, seamlessly blending in with its environment and still powerful enough to deliver over 10 hours of playback.
All held together by the toughest aluminium encased in a presentation box with PVC cover.
This Bluetooth speaker oozes quality out of every pore. If your chosen product is not good quality, the recipients will not get a good impression of your company.
Golden Rule No. 2
Golden rule two is usefulness.
Take this Module Fusion Powerbank as an example (www.clubrowcreations.co.uk/products/module-fusion-powerbank).
It does exactly what it says on the tin and then some!  Small enough to fit in your pocket and available in five different colours.
Two sides of the Powerbank are covered with soft plastic suction pads, making this product light, durable and portable. The third side can be used to personalise the product with your company's name.
It can also be used as a phone stand for freeing up hands for note taking.
The aim for your promotional product is to be regularly used by your customer or prospects, so that your company stays at the forefront of their minds.
Ensure your gift is useful and when they need your products or services, they'll think of you first!
Golden Rule No. 3
The third golden rule is being different. Yes, variety really is the spice of life. Don't send your customers the same tired gifts everyone else sends them. You need to stand out to be remembered.
For example, this Desk Top Garden Plant (http://www.clubrowcreations.co.uk/products/desk-top-garden-plant/) can transform the dullest office into a living, breathing paradise of greenery.
Personalised company engraving on the side of the plant pot not only offers individuality but also creates a real sense of ownership.
Now that's good quality, useful and different all rolled into one.
Remember if it's not different, it won't be memorable. If it's not memorable, it's forgettable and the whole point is to be remembered!
Well the facts are pretty clear to see; the promotional product you send to your customers or prospects has got to be of a good quality, useful and different in order to be effective.
Looking for high quality promotional products right now and would like a bit of free, friendly, expert advice? Click the link, www.clubrowcreations.co.uk/contact-us add your details and we'll get straight back to you.